Before we begin with how to write a cover letter for you next job application, let's understand what a cover letter is.
What is a cover letter?
When you apply for a job, a cover letter helps fill the gaps between the contents of your mail and your resume. While your resume lists out your qualifications, your cover letter lets you talk about why you are right for the job and how you can add value to the company.
Why do you need a cover letter?
When you engage yourself in the job search process, there are many different points of contact you come across. You may not realise it, but how you communicate with each one of them is crucial to the decision about whether or not you ultimately land the job.
Writing a cover letter for your job application is one such important aspect. You may wonder why writing a cover letter for your job application is even necessary since you have already covered everything in your resume.
A simple regular mail addressing the receiver should suffice, right? Wrong. 
Your subject line and cover letter are the first things that the receiver sees in their inbox. Whereas, your resume is attached inside the mail and only accessible once the mail is actually opened.
It is by means of an impressive and convincing cover letter that you lead them to click on your resume. Remember this is your first impression on your potential employer and therefore, needs to be well crafted.
Here are Cover Letter Samples for your Job Application.
Cover Letter Sample 1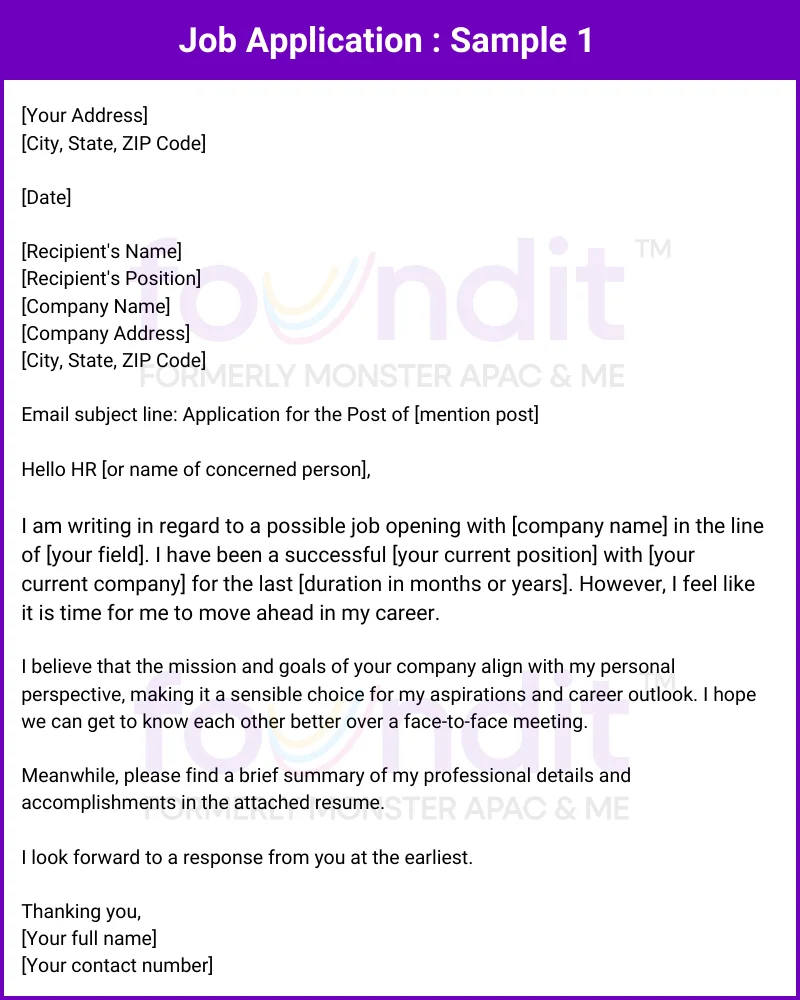 In the above cover letter sample, both paragraphs address different points. The first paragraph opens by mentioning why you are writing this email, followed by who you are.
This way, you give a brief introduction about yourself and your email to the HR/recruiter.
In the next paragraph, you slide in to show them what you know about their company and why you would make a good fit.
Once you have established your enthusiasm and suitability, it is easier to earn their favour. You close it by mentioning about your attached resume (which is what you really want them to see) and sign off courteously with your name and contact details. 
Cover Letter Sample 2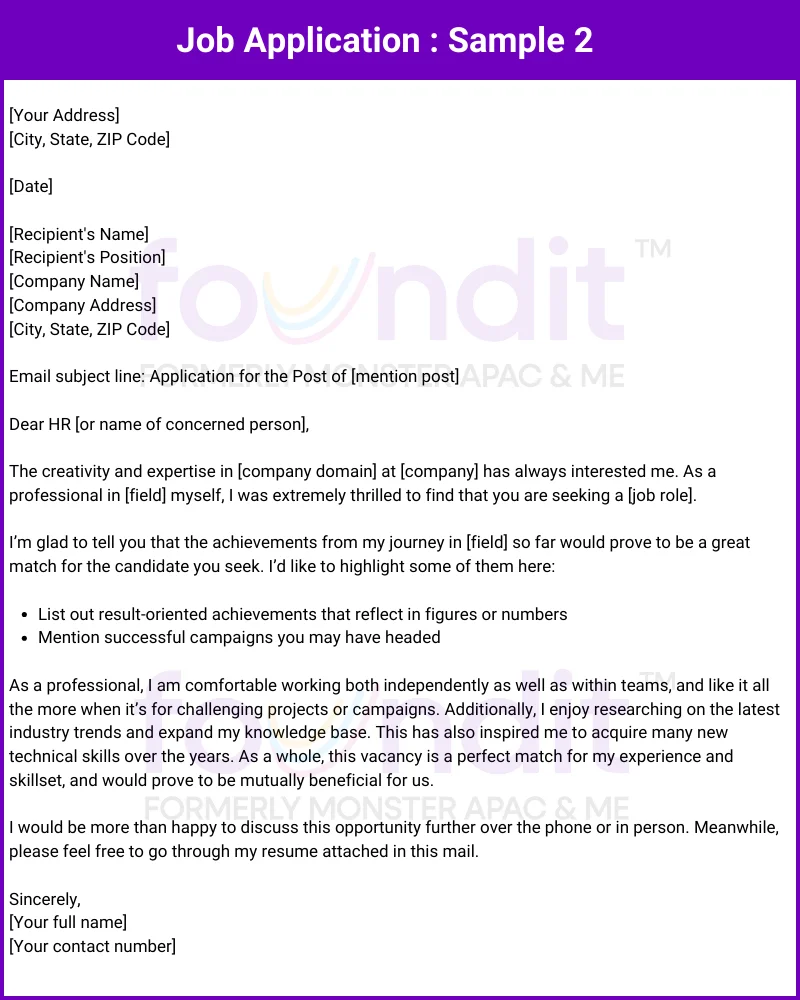 In this cover letter sample, the tone of communication has a different approach. From the beginning, this cover letter is aimed at a company-centric conversation.
It talks about the company's ideals and personality from the start, going on to talk about the candidate and how both make a good match.
This cover letter sample works well for employers who look for candidates with a similar mindset to fit in their team
Related Articles :